Karate-GI MASTERS 8 oz - 100 cm
Karate-GI MASTERS 8 oz - 100 cm





Availability:
Out of stock
Producer:

Shipping (price from):
3,45 EUR (pre-payment)
Description of product
A lightweight, karate-GI with a traditional cut. The slits on the sides and the strings on the sides of the sweatshirt (4 pcs) allow for a perfect fit and comfort during training. Available in sizes: 100-200 cm.

MODEL: Karate-GI 8 oz
MATERIAL: 100% cotton
GRAMATURE: 8 oz
COMPLETE BAND: yes, in white colour
SIZE: 100 cm
JACKET: traditional cut with long sleeves, with slits side
TROUSERS: loose, pulled in the belt with an elastic band with additional string, a large gusset allows greater freedom of movement and comfort when wearing a suspensor
PACKAGE: plastic package

Exact dimensions are shown in the last picture.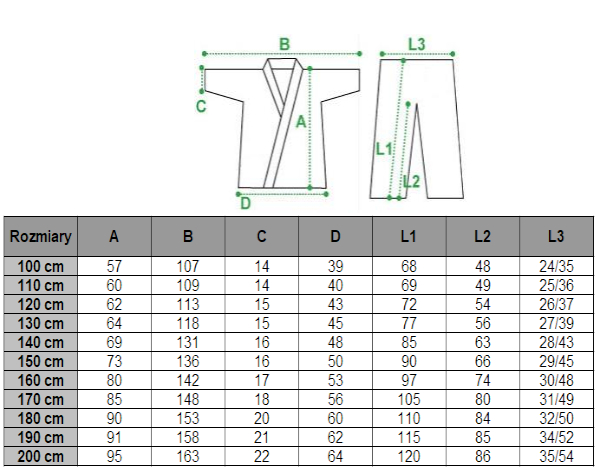 Comments
Ten produkt nie posiada jeszcze komentarzy
---